Introduction to Office Personnel
Published by: BhumiRaj Timalsina
Published Date: 18 Jan 2022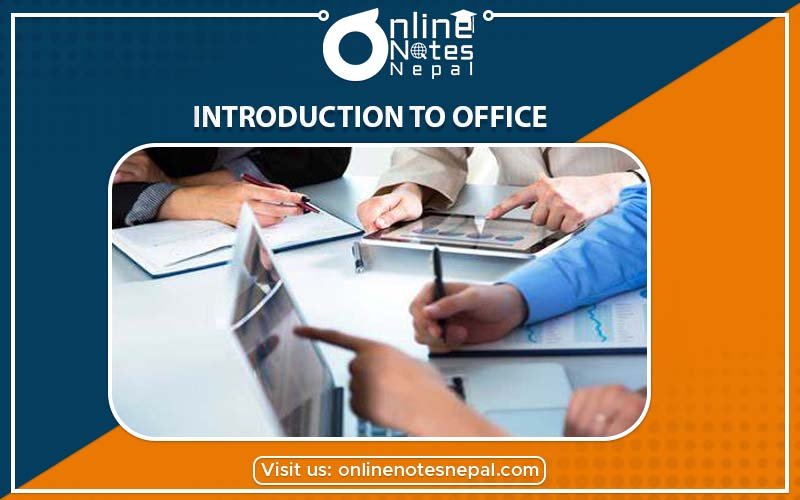 Every organization is established in the society with definite objectives. To achieve these objectives, the organization has to perform a number of functions. To perform these functions in coordinated and efficient manner, it requires an office. The office requires different types of resources like men, materials, money and means of communication and transportation to carry out its functions. The human resources are the most valuable resources that utilize the other resources for achieving the organizational objectives. In fact, qualified, skilled, competent, honest and dedicated personnel enable the organization to compete in the local and global market. Hence, the organizational effectiveness depends on its qualified office personnel.
Meaning and Definition
Office personnel refers to the office chief, sectional chiefs, and assistants that carry out all the administrative as well as clerical functions jointly to archive the objectives of an organization. Office personnel refers to office staff. They are the human resources of an organization. They are the people working at the top level, middle level and lower level of the organization in different positions. Secretary, Joint secretary, Under Secretary, Section Officer, Nayab Subba, etc. are the examples of office personnel in a government office.
The following is the main definition of office personnel:
"The office personnel refer to all the examples of the office comprising the chief, sectional chiefs and assistants who jointly work for the attainment of the organizational goals." -Beach
Personnel Management
An office requires different types of personnel to perform various activities of an organization. In order to perform such activities, the office requires a number of staff in different levels and posts with required qualifications and qualities. Qualified, experienced, honest, sincere and dedicated office personnel enhance the quality of products and services necessary for the satisfaction of the customers.
Personnel management is concerned with finding right people for the right position at a right time in the right number. It refers to the process of recruiting, selecting, training and placing the employees to the jobs to which they are best fitted. It further involves in forecasting the manpower requirement in terms of quantity and quality in conformity with expansion and development programs of the country. It makes personnel plans and policies and executes such policies in the interest of employees and organization. Personnel management is the management of people which is concerned with finding right people for the right position at a right time in the right number. It also involves in utilizing, developing and maintain the human resources.