Social Problem And Solution
Published by: Nuru
Published Date: 06 Jul 2021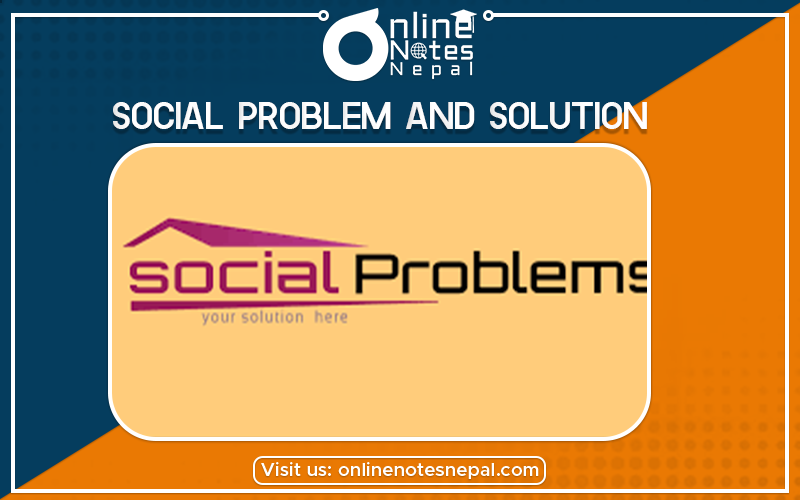 Refugee
Refugees are those persons who flee due to fear of life and property and take shelter in another country. People are forced to flee due to political causes, terrorism, communicable right, flood, drought, earthquakes, etc.
Refugee in Nepal:
Since 1990, ten lakh eight thousand refugees are still living in our country. Around 40-50 thousand refugees are taken under the initiation of the UN. 20,000 Tibetans, few thousands of Afghans and few thousands are from Somalia. The rest of the refugees are from Bhutan.
Problems created by Refugee in Nepal:

Social Problem:
1. Food Adulteration
2. Theft, Robbery
3. Fraud case
4. Flesh Trading
Environmental Problem:
1. Deforestation and pollution
2. Conflict with local people
3. Unemployment to the local people Increment of the price
Advantages:
1. Foreign currency received to support Nepal's effort to sustain refugee.
2. Nepal is appreciated and supported by international communities.
3. The host country can get skilled manpower.
4. Host country gets employment opportunities in different international agencies.
5. Host country gets economic support in the name of refugees.
Causes of Bhutanese Refugee:
1. Due to inspiration of 1990 mass movement of Nepal, Bhutanese were inspired to launch movement for democracy.
2. Bhutanese Government confiscated Nepalese property, leaders were jailed and Nepalese people were forced to leave Bhutan.
3. Nepalese origin was tortured and created an unfriendly environment to stay in Bhutan.
4. Bhutanese refugee entered into Nepal from eastern boarder and UNHCR, WFO, and several different NGOs, and INGOs are helping them with 10 million dollars every year.
Ways to solve the Bhutanese Problem:
1. Top-level negotiation between Bhutanese and Nepalese government.
2. India should take interest to solve the problem.
3. International patience should be created.
4. The refugee problem should be raised in the UN General Assembly.
5. Right now 63,000 Bhutanese people are living in Nepal and about 50,000 refugees settled in different European countries.
Drug
Any substance which affects body and mind is called a drug.
Drug abuse:
Regular use of drugs which makes the users dependent on the substance in order that they can't live without it is called drug abuse.
Causes of Drug abuse:
1. Bad company
2. To reduce anger, anxiety
3. Not getting love, affection from parents, community, etc.
4. Broken home
5. Strong network of drug dealers
6. Influence of advertisement etc.
Effects of Drug: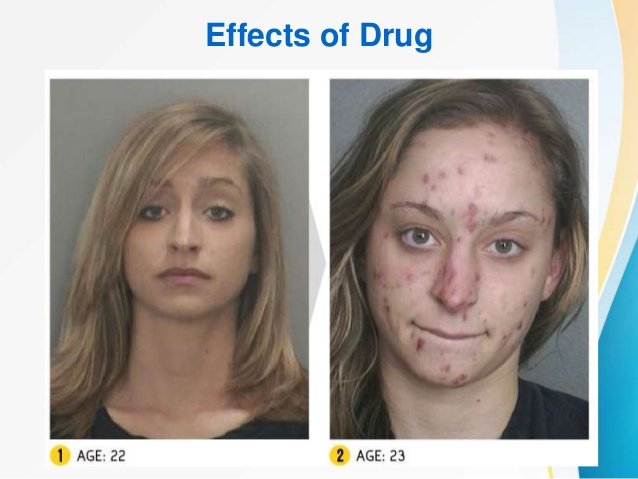 1. Lose of physical health
2. Becomes abnormal and insane
3. Becomes aggressive and criminal
4. Suffer from various diseases
5. Involved in crimes
6. Personal effects
7. Personal career affected.
Detection of drug Use:
1. Dry lips
2. Yellow and curled complexion
3. Partly sunken eyes
4. Likes dark color
5. Lose of physical fitness
6. Afraid of police
Solutions of Drug Abuse:
1. Avoiding bad company
2. Strong laws against sellers
3. Mass awareness
4. Strong determination for quitting a drug.
5. Increase in a rehabilitation center
Some types of Drugs:
1. Marijuana/ Hashish: It is used with marijuana plants mixed with tobacco and smoke. Gives the feeling of sleepiness.
2. Smack and Heroine: It is white or brown and used by injection or nasal inhalation.
3. Cocaine: It is used by sniffing. It is white in color
Suppose your friend request you to take it. What will you do?
If I am requested to take drugs, I will politely reject them and suggest to him not to take drugs further. I will tell him the bad effects of drugs on health, family, and social status. If he keeps on taking drugs he will die. I will avoid his friends and never take drugs myself.
Various disease caused by drugs:
1. Throat cancer
2. Lung cancer
3. Liver ulcer
4. Aids
5. Hepatitis
6. Brain hemorrhage
7. esophagus Ulcer.
Roles of Scout in Nepal
Scout

The Scout Association is the world's largest social service organization which was founded in England in 1907 A.D. It was founded by Baden Powell who was a British army officer. During a war, that was going on in South Africa, he was in charge of protecting the city of Mafeking. In spite of being ill and lacking food and medicines for weeks, he fought bravely. The British troops were badly suffered from starvation, illness, and fierce attacks by enemies. While fighting in the war, Powell took an interest in poor and underprivileged British children. He gathered the children who were roamed on the street drinking and passing their days without any benefits. He wanted to encourage them towards the sense of leadership, responsibility, and nationality. He gathered such youths and trained them. In 1907 A.D. he founded the scout of 20 boys selecting from different castes and classes. In 1908 A.D. scouts with girl guides were formed in many countries. In some countries, there are traditions of calling girl scouts in guides. In Nepal, girls, as well as boys, were called scouts. The logo of the scout is an emblem.
The main motto of SCOUT is to be prepared which means to be ready to provide services to the needy people who are affected by war, conflict, etc. Scout was established in 2009 BS in Nepal. The government of Nepal passed the scout law in 2050 B.S. Now it is working throughout the country. The meaning and its logo reflect the duty to do good deeds for the country and its people. The uniform and its scarf are different from one country to another. In Nepal, the boys were dark brown pants and brown shirts, and girls wear green frock or sari but the scarf differs according to their company.
Scout activities in Nepal: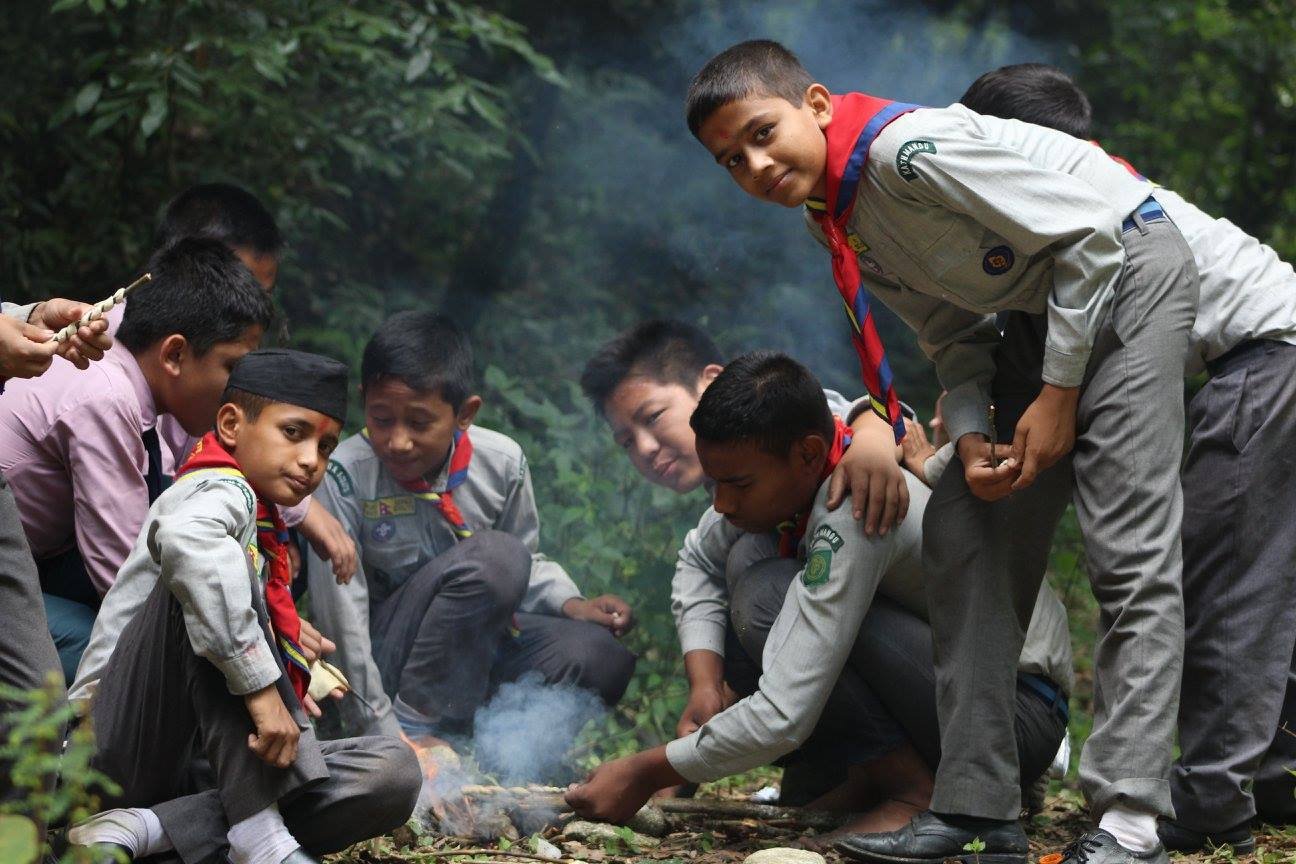 1) Scout is actively working to control the crowds of people during various cultural, religious, and social and national celebrations.
2) It also manages drinking water during various cultural, religious, and social national celebrations.
3) It conducts various programs like a plantation, sanitation, and various environmental protection plan.
4) It provides first aid to the people who are injured or wounded in natural calamities like earthquakes, floods, landslides, fire, and accidents.
5) It provides various skill training to the youths and adults to develop their personal skills and make them self-reliant by developing their leadership skills.
6) It brings out awareness programs on various social, religious, cultural, economic issues as health, education, employment opportunities, etc.
Bad Customs of Our Society
A traditional way of behaving or doing something that is specific to a society, place, or time is known as custom. There are many good customs in our society like respecting elders, participating in each other's festivals, etc. At the same time, there are many bad customs practiced in our society in the name of tradition. Such bad customs hamper the development of the society. Let us discuss some of the presence of the bad custom in our society.
Dowry tradition: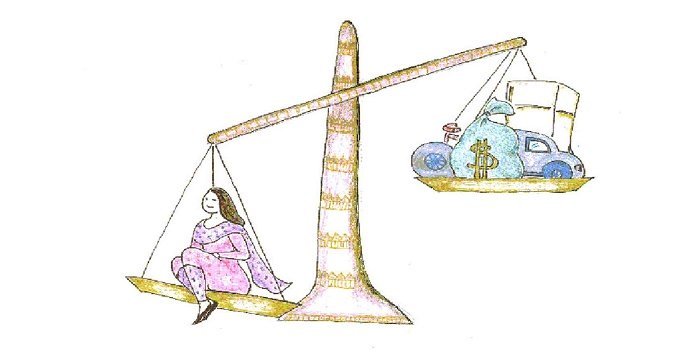 What is the dowry tradition?
The property or money brought by a bride to her husband's home on her marriage is called dowry.
Impact of dowry tradition:
Physical and mental torture is given by the husband and his parents to a woman for not bringing sufficient dowry. Many married couples are splitting due to not fulfilling the demand of the husband and their family. Sometimes, the husband, mother-in-law, and other family members try to kill the woman. Polygamy has increased due to this system. It is creating lots of conflicts and tension in the family. This bad custom is widely practiced in the terai region and is slowly spreading to other parts of our country as well. All the conscious people of the society should work together to abolish this bad practice.
Solutions:
i) The strict law should be made to punish those who take dowry.
ii) The social boycott should be done to those who marry by taking dowry.
iii)The government should discourage this.
iv) Mass awareness programs should be organized to sensitize people.
Untouchability: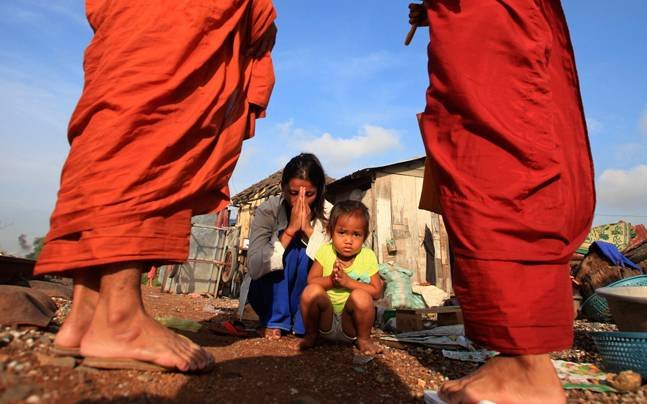 What is untouchability?
Discriminating people on the basis of their caste is called untouchability. Untouchability has been practiced in our society since ancient times. Though it was declared illegal by the new Muluki Ain of 2020 BS, it still exists as a stain in our society. It is the remainder of the feudal culture of our society. In some places, especially in the village, the so-called high-class people prohibit low-class people from entering their houses or using public property like water, tap, temple, etc.
Impacts of untouchability: The schedule castes are dominated in the society which creates inequality in the society. Sometimes, people revolt against such inequality. Such discrimination hinders social development and nation-building. It divides the members of the society and conflict takes place
Solutions:
i) Mass awareness programs should be organized throughout the country to aware of the people, especially in rural areas.
ii) The laws regarding untouchability should be implemented effectively.
iii) Reservation in civil service, police, army, and other sectors should be made to schedule castes.
iv) Skill training or employment opportunities should be given to them to uplift their economic condition.
v) We all should work together to abolish this bad social evil.
Deuki Pratha:
What is Deuki Pratha?

There is a tradition of offering a girl child to the temple in the hill region of the far western development region. This custom is known as Deuki pratha. The parents offer their own children to the temple. Sometimes, the rich people buy a daughter of a poor family and offer her in the temple. There is a belief that these girls should not marry throughout their life.
The impact of Deuki Pratha: Such girls cannot exercise any of their rights. They cannot get an education and remain illiterate. They remain unmarried throughout their life.
Jhuma Pratha:
What is Jhuma Pratha?

There is a tradition of offering the second daughter to the monastery in the Himalayan region of Nepal. Such girls have to spend her whole life in cleaning and taking care of her Gumba. Like Deuki Pratha, she also cannot exercise any of her rights. She cannot marry as well. So this custom should be abolished. Besides these, there are many other bad customs in various communities of our society. All such bad customs should be abolished. Education and awareness play an important role to end such evils. Proper laws should be passed on to stop such bad activities.
Ghumto Pratha:
What is Ghumto Pratha?
There is a custom of covering the face by the married woman so that men cannot see her face. This custom is called the Ghumto Pratha. it is practiced in the terai region. It is the symbol of gender inequality.
Some Other International Organizations
There are various social organizations that are actively working to eradicate the social problems and evils prevailing in our societies. Various developed countries, international social organizations, UNO, and its specialized agencies help Nepal to eradicate social problems and evils and support the development and construction works.
Some of the social organizations and their support in Nepal are as follows:
Danish International Development Agency(DANIDA):

This organization runs through the assistance of the Denmark government. It is helping to carry out training to the hearing impaired and the dumb people of Nepal. Directorate General of International Service: This organization has been set up by the government of Netherlands which is helping Kamiya's, providing accommodation and training to homeless women, and also playing an important role in the proper disposal of waste in the Kathmandu valley.
International Labor Organization(ILO):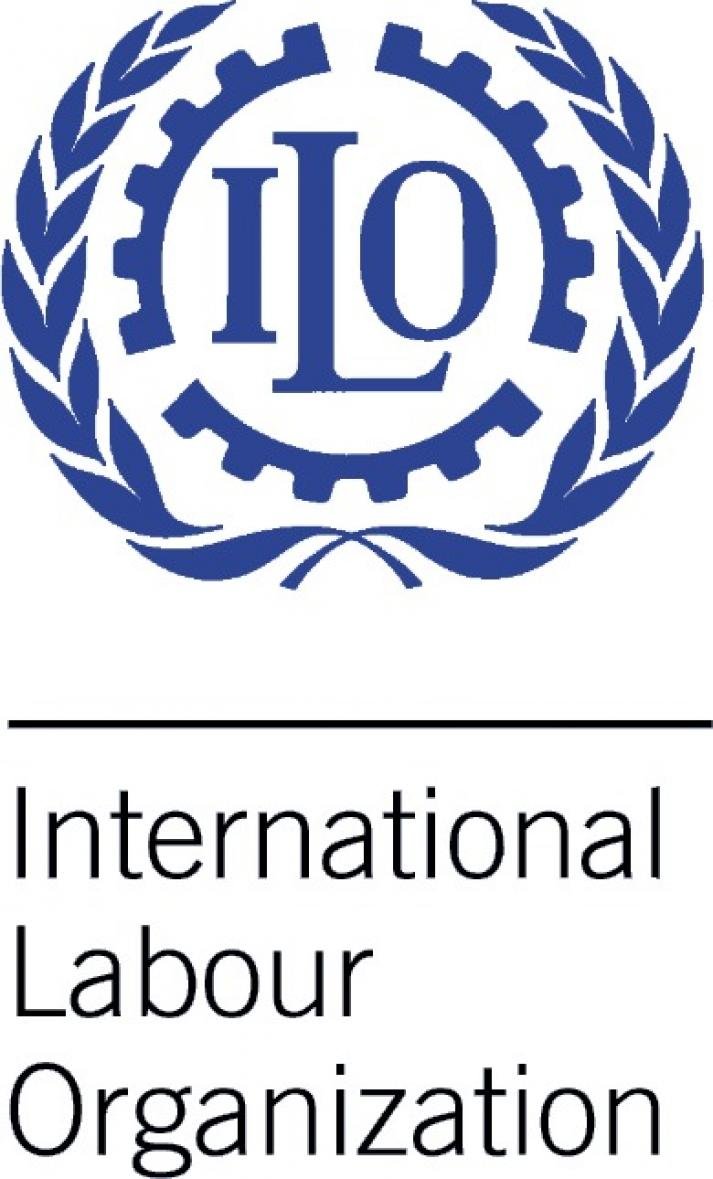 This organization is one of the specialized organization of the UNO. It is helping in the abolition and prevention of all kinds of child labor prevailing in Nepal.
International Nepal Fellowship:

This is the oldest social organization working in Nepal. It is helping to rehabilitate those who have jeopardized their lives by using drugs. It also supports the victims of leprosy in Nepal. It conducts various skill training to rehabilitate the leapers. It has set up leprosy hospital in Pokhara to provide free medical treatment to the leapers. Jaycees, Rotary clubs, Leo lions, etc.
These organizations are helping the disabled and the underprivileged people in Nepal. They are also involved in other social services activities and various health sectors. They also provide services to the victims of natural calamities. They carry out various social services like a free medical check-up, free distribution of medicines, plantation, and sanitation programs in the various parts of Nepal.
United Nations Fund For Population Activities:
This is a specialized agency of UNO. It is helping by encouraging Nepalese men and women to plan their families. It aids population management through effective population growth control methods. It helps Nepalese women to involve them in various development activities in Nepal.
World food program: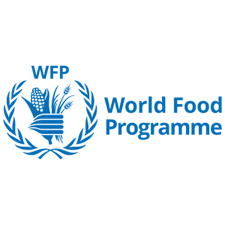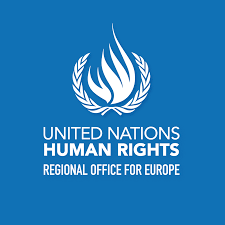 This is a specialized agency of UNO. It has been providing food especially for the Bhutanese refugee in Nepal.
United Nation High Commission for Refugees:
This is a specialized agency of UNO. It is helping refugees for their survival and care.
Norwegian Agency for International Development:

This is the social organization established by the government of Norway to provide free legal services to the poor and needy Nepalese women.
Roles played by International Organizations in Solving Social Problems
The Red Cross Society is an international organization that was established on 26th October 1863 A.D. in Geneva,Switzerland. A famous Swiss baker named Jean Henry Dunant founded it. In 1859, he had been to Italy on his vacation where there was the war of Solferino going on. The very next day, he saw a battlefield where about forty thousand people were killed and many people were badly wounded. The sight touched Dunant emotionally since there were no doctors or any volunteers to rescue and treat those war victims. After he returned to Switzerland, he wrote a book in which he stated his intention to help the victims of the war and the natural disasters. In 1863 AD, delegated from 16 countries assembled in Switzerland and founded the Red Cross Society.
In Nepal, it was established in 2020 B.S. at Tahachal, Kathmandu. Since then, it has been working a lot in Nepal to serve humanity.
Aims/Objectives/ Principles:
1. Humanity
2. Neutrality
3. Impartiality
4. Volunteer service
5. Non-alignment
6. Non-political activities
The main services provided by the Nepal Red Cross Society are as follows:
1. It has been providing food, clothes, and shelter for the victims of natural calamities and the needy people of Nepal.
2. It has been arranging medical services for poor, sick people and providing free medicine for them and running eye hospitals, ambulance service, etc.
3. It has been setting up blood banks and making blood available for needy people.
4. It has been conducting child welfare programs, family planning, primary health care, Human resource Development, etc.
5. It has been providing rehabilitation services for refugees and the people affected by natural disasters etc.
SOS (Societal Socialis)

Before it was called SOS Children's Villages, Hermann Gmeiner's Societas Socialis was a social club organized to raise funds for the care of children without parents in Austria. That's where the "SOS" comes from, an acronym of the club's name.
It is a renowned international social organization that has been providing social services since its establishment from 1949 AD. The founder of SOS was an Austrian citizen named Herman Gmeiner who established a children's Village Austria in 1949 AD. The SOS was established to help the children who had been disabling or orphaned during World War II. But later on, it started serving children who were abandoned and orphaned children throughout the world. There are SOS children villages in different parts of the world. In Nepal, there are eight such villages.
Its main functions are:
It provides protection to the children especially to the children who are homeless and orphans.
2. It also provides vocational training to the children to make them self-reliant.
3. It runs the mother retirement homes and social centers for mothers and children.
4. It provides several facilities for games or special exercise for the children in the village.
5. It provides education, health, and other additional requirements to the needy children which helps to develop a kind of confidence for the children in the village.
The Scout Association:
The Scout Association was started in 1907 by Lord Robert Baden-Powell. His vision was to create a better world. He developed the Scout Promise and Law that Scouts still live by today. He began this to stop youths from going the wrong way after returning from war.
Its main functions are:
It runs various programs including training programs to motivate the youths towards social service.
It also provides services to the victims of natural calamities.
It carries out various social services like a free medical check-up, free distribution of medicines, plantation, and sanitation programs in the various parts of Nepal.
Social Evils
Even in the twenty-first century, we have not wholly got rid of superstition and ignorance. We are blindly following some bad customs in the name of what our ancestors did. This is a slur on our society. They are of no use today instead, they are obstacles on the way of development and peace and order. They are social evils and need immediate elimination. Here are some of the examples of social evils prevent in our society.
Untouchability: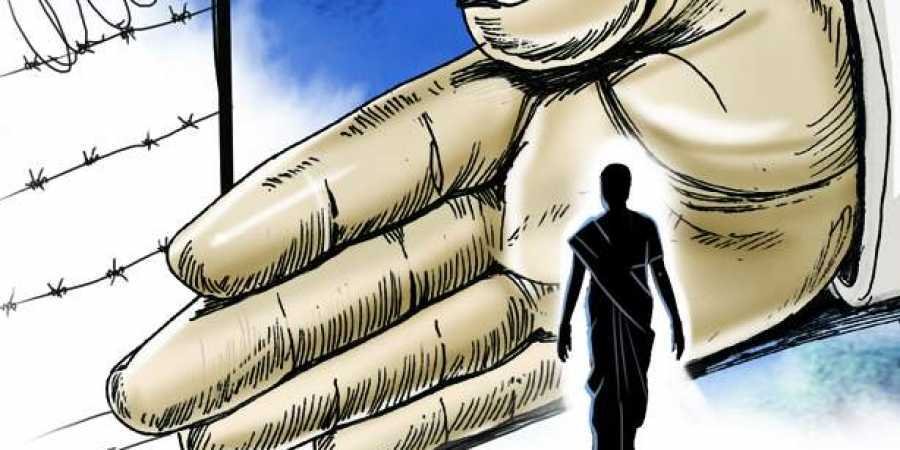 There is a caste system in our society. This system has divided the castes into two classes- high caste and low caste. Again among some castes in the low class have been declared untouchables. The untouchables are prohibited from touching the touchable, their food, drink, entering, their houses, temples and drawing water from the wells, etc. They are hated and exploited. The Muluki Ain of 2020 BS, the Constitution of the Interim Constitution of Nepal 2047 BS, and the Interim Constitution of the Kingdom of Nepal 2063 BS have declared all kinds of discrimination unlawful. So untouchability is illegal and punishable, put it in practice in society. This practice is a social evil. It deprives the so-called untouchables of their social and legal rights. It is an innovation of human rights. It may cause a revolt and break social integrity. Educated persons are against this narrow-mindedness and defective outlook. The young generation must bridge the gap between the high castes and low castes. We are all honorable members of society.
Dowry system:

The dowry system is the money in cash or goods that the girl's parents promise to give to the boy's parents for the marriage of the boy and girl. The demand is made by the boy's family. There may or may not be the demand rebate. After this deal, the boy's parents agree to let their son marry the girl. But if after the marriage the dowry is found less than settled, new bride trouble begins. She is insulted, her father is abused. She is beaten, tortured, and sometimes brunt by her husband and in-laws. If the bride is courageous she goes to the police station or the law court to sue her in-laws including her husband. But many don't dare. At the outset, the dowry was a token of love and blessing for the girl from her parents. But now it has become a compulsion, a borrowed loan that the girl's parents have to pay at all costs, even by becoming paupers. The dowry is a fatal disease whose infection is spreading to other parts of our country from the Terai. Many girls have committed suicide. Many fetuses have been destroyed in the womb. This inhuman custom must be eradicated. This needs stern legislation. Both boys and girls should take it as a challenge and fight. Both the boy's side and the girl's side should be punished if found involved. Love marriage and inter-caste marriage should be encouraged. A campaign against this system should be launched. Public awareness should be created by holding meetings, publishing articles in the newspaper, and displaying posters ad placards. Processions should be taken out.
Ghumto Pratha/system
This custom is prevalent in the Terai. The Muslim girl, especially an adult, wears burkha which is made of cloth with two holes in the eyes so that she can see others but others especially men, cannot see her. This custom hampers her education and health. A different kind of Ghumto system is practiced in the Hindu women's. A newly married Hindu girl keeps her head and faces hidden from her father in law, elder brother in law and strangers. For this, she covers her face with a part of the sari. She seldom goes out of the house. If she has to go out she covers her face. This is gender discrimination. However, with the progress of education and urban civilization, this custom is fast disappearing.
Deuki system:
Deuki system is the custom of offering a child girl to the local temple. This offering is made after the fulfillment of man's desire by the god or goddess in the temple. If the vow-maker has no daughter he can buy a girl for a family. This practice prevails in the hilly region of the far western development region. The girl offered has to spend her life in the temple serving the deity. She has to live on the offering in the form of money and food or any kind which may or may not be enough for her survival. The worst thing is that she cannot marry. This is the violation of the child's right, marriage right, family right, and above all, human rights. It gives birth to an evil practice. This custom is declining fast due to public awareness.
Jhuma system:
The Jhuma system is similar to the Deuki system. It prevails in the Sherpa community in the eastern region. In this system, the second daughter is offered to the Gumba to carry out the services to the god there. The Jhuma has to live an unmarried life. She has an illicit sexual relationship. The son thus born has to live in the Gumba. He becomes the lama of the Gumba. This process violates the child's right and family right and encourages the illicit sexual relationship.
Girls Trafficking and Prostitution

There are a number of social problems in our country. Among them, one is girl trafficking and prostitution. There are many brokers who are engaged in this trade. They go to the poor, jobless, and simple-minded people sympathize with them and assure them of a very lucrative job for their girls. The poor people are trapped and they give their consent. The girls are taken to brothels in India and sold where they have to give in prostitution. They have to serve several clients every day. The result is that they contract HIV/AIDS. They also have a deep mental wound. When they are no longer good for the flesh trade, they are turned away empty-handed. At home, they are accepted neither by their parents and guardians nor society. Similarly, some girls are employed in household work where they work hard and are exploited. Some are sold to the factory owners to work there.
Causes

There are several causes of this social problem. The first cause is poverty. In the remote areas of our country, many people are poor. They do not get employment all year-round. They have to starve. It is easy for the broker to share them with the temptation of good income. They take the girls with them and sell them. The second cause is unemployment. In a country where educated people are unemployed, girls and women naturally cannot get employment. So they are easily persuaded by the traffickers. Thirdly, many people, especially women, and girls, are not aware of girl trafficking and the wretched condition of the girls sold to Indian brothels. They send the girls in the expectation of a handsome salary. The social relationship with India is not less responsible. Brokers take the girls across the border on the pretext of visiting their relatives. Again, the border with India is open and security inefficient. They can cross anywhere and anytime. It is difficult to catch traffickers. Last, of all, the government does not take any strict steps to punish the traders heavily. So they are encouraged.
Prevention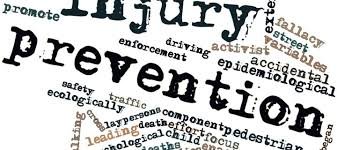 This social problem needs several measures for prevention. There should be public awareness which can be created by meetings, procession, and slogans in the rural areas. Newspapers should publish articles against girl trafficking. Teachers and students can do a lot it this matter. They should visit people door to door and make them alert. The government should enact strong laws and enforce them effectively. Brokers should be punished sternly. Poverty reduction schemes should be launched by providing job opportunities. Women's education and skill development training are very necessary. Women's employment and empowerment will also prove useful. There should be active surveillance of the police at the border.
Rescue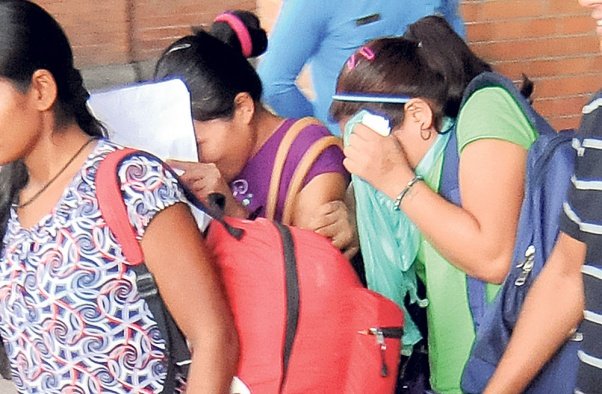 Many organizations and individuals are working in this direction. They have rescued many homeless women from the brothels, circuses, and factories of India. Local people and police are assisting them in this operation. Fifteen organizations have formed the Alliance Against Trafficking of Women and Girls in Nepal (AATWIN) to solve this problem. Mere rescue is not enough. Women who have returned home face many difficulties. They need rehabilitation because their parents and society do not readily accept them. Maiti Nepal provides them hostels and medical care. It provides them vocational training so that they can earn a living. They need love and affection. Girl trafficking is a serious problem and crime. Everybody should grid up their lions to eradicate it. Those who have been rescued should be treated well.
Corruption

Corruption: A Major Social Problem
Corruption is a serious social problem that Nepalese are facing. Corruption is defined as dishonesty, immoral and illegal behavior by people in positions of authority or power making money in a dishonest way. Embezzling money in public funds is corruption. It is also corruption to adopt an incompetent person to a post. Similarly using influence over others for getting something done is called corruption.
Corruption is rampant in our country. It is evident from the report of Transparency International, an international non-governmental organization. Every year it publishes the corruption perception (CPI) about the situation of corruption in different countries. The index ranges from 0 to 10. Number 5 is the midpoint.
Worldwide CPI Ranking of Some Countries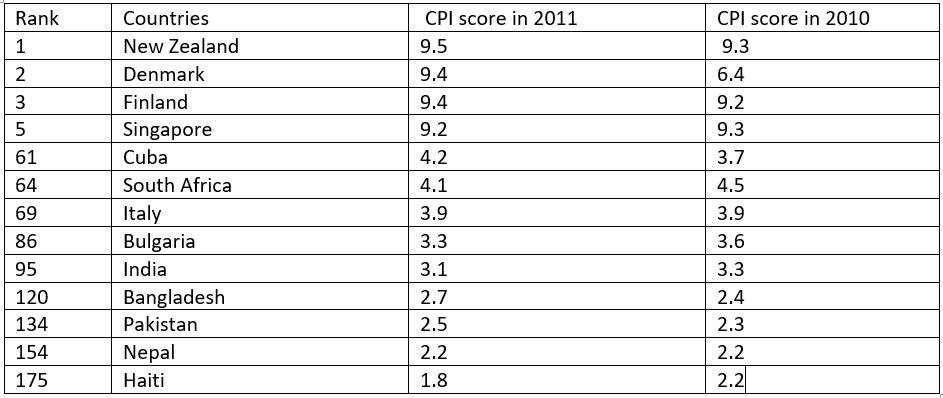 The corruption of some countries is shown in the above table. The countries with figures above 5 have a low level of corruption. The corruption in those countries is not a serious matter. But the countries with the figures below 5 have high-level corruption. There is a problem. They should fight corruption and try to abolish it. According to the above figures of 2010 AD, New Zealand has had the least corruption. The country having most corruption was Haiti. In the context of Nepal, the corruption level is high. According to a national survey of 2004 AD, Nepal's first problem is corruption and the second problem is unemployment. Similarly, Denmark, Finland, and Singapore were other countries among the top- fives. Nepal was ranked in the 154th on the list. Its index remained 2.2 in both years. But its rank went down from 146th to 154th means corruption in Nepal is still going up, not falling down.
Causes of corruption:
There are several causes of corruption in Nepal. Important causes are as follows:
There is a lack of rules and laws in Nepal.
There is no transparency in the work of the government.
There is a lack of political stability.
There is a lack of adequate public awareness.
There is a lack of accountability and responsibility.
Employees do not get adequate salaries to maintain their families.
There is a strong and powerful network of corrupt people.
There is no appreciation for honesty and punishment for misdeeds.
Effects of corruption:
The effects of corruption are always bad and harmful. Some of them are as follows:
Ordinary people having little confidence in the administration.
People have to pay undue money for legal work.
Poor people do not get justice.
Economic and social progress stops.
Open bribery prevails.
The benefits of development do not reach the people for whom they are meant.
Dissatisfaction grows in people and sometimes they take part in the struggle.
Laws are openly violated.
Solutions: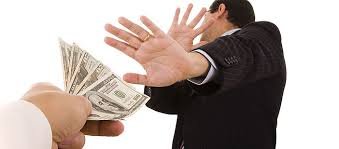 Good governance and political commitment: Good governance is an effective remedy for controlling corruption. At the same time those who are involved in corruption must be punished.
Avoidance of luxuries: The habit of using luxurious goods should not be formed. They are very expensive. This habit leads to corruption. Simple living and high thinking is the best lifestyle. There is no need for corruption in such cases.
Publicity and awareness: Press and electronic media should boldly publicize the activities of the corrupts. Awareness should be created among the common people not give anyone bribe.
Social boycott of the corrupt people: Everyone whether politician, official, businessman or anyone else if found corrupt should be socially boycotted.
Transparency: There should be transparency in the government and non- government offices and all the other organizations. They should show the sources of income and expenditure to the people.
Measures to control corruption:
Good governance, accountability, transparency, and effective rules and regulations.
General awareness against corruption.
Strict law, rulers, and monitoring.
Civil society, media have to work in case of corruption should be brought into public.
Proven Corrupted officials, people should be socially boycotted.
Refugee Problem
Refugees are persons who have escaped from their own country and take shelter in another country because of war or other reasons. Sometimes people become refugees within their country. There are several other reasons for making people refugees. When a country occupies another country then people quit their country and become refugees in the neighboring countries. Communal riots also force people to leave their country. If a state adopts a policy of racial discrimination, people flee their native land and take asylum in other countries. Terrorism also forces people to be refugees. In addition to these causes, natural calamities like floods, drought, tsunami, etc. are also the creators of refugees.
Of these causes, civil war is the main factor. During the civil war life of ordinary people is full of suffering. They live in an environment of panic and danger. Gunmen can come anytime and plunder the house or shoot them in the charge of informers. They are harassed for donations. They feel suffocated. Some organizations come to their help and transport them to the neighboring country as refugees. There they are encamped in tents and they heave a sigh of relief. They get food and medical care and other necessities.
United Nations High Commission for Refugees (UNHCR)
United Nations High Commission for Refugees (UNCHR) is an agency of the United Nations (UN). It was formed for the welfare of the refugees of the world in 1951 AD. These refugees were the result of World War II. Now its work has extended to 155 countries. It provides shelter, food, sanitation, and health care for about 26 million refugees. It protects them from violence and exploitation. It wants the refugees to return the countries concerned to get them back to their homes and rebuild their lives. For those who do not want to go back home, it helps settle in the host country as the citizens there. It also helps them to settle in the third country which invites them.
UNCHR requires a large amount of money for helping the refugees. The UN provides its money. Besides, there are 15 countries which provide a certain percentage of their annual budget for it. Some other countries voluntarily help with the fund.
Host countries:
A host country is the one that adopts the refugees for permanent settlement. It should make arrangements for their housing, education, and medical service beforehand. The refugees, too, should be loyal to the host country and benefit the country with their skills. Albert Einstein is a bright example of it. He was a German refugee in the USA during the Hitler regime. When the war ended many Germans who had become refugees went back to their home country but Albert Einstein stayed in the USA forever. He became a US citizen and continued his scientific research there. He became one of the greatest scientists in the world and enhanced the prestige of the USA.
Refugees In Nepal:
Hundreds of thousands of Bhutanese had to leave their native land as a movement for democracy was launched there in 1990. Nearly 80, 000 Bhutanese, mainly of Nepali origin, entered eastern Nepal. Their number continued increasing and once it reached more than 155, 000. They were kept in seven camps in the Jhapa district. The government of Nepal is supporting them with the help of UNCHR and INGOs. It costs about 10 million US$ annually. Some Bhutanese refugees have also spread in various important towns of Nepal like Kathmandu, Dharan, etc. Educated Bhutanese are doing the job in different organizations such as schools, colleges, hotels, restaurants, etc, Besides Bhutanese refugees, Tibetan refugees are also here. It is difficult for a poor country like Nepal to nurture this huge number of refugees. The problem should be solved and the refugees should be returned to their home. For the solution to the problem:
There should be regular negotiations between the government of Nepal and the government of Bhutan.
There should be international pressure on Bhutan for the solution.
The General assembly of the UN should intervene.
Recently some of the refugees are being adopted by the USA, Canada, Australia, etc. But this is not a preferable solution. The refugees are not happy either. Their preference always goes for rehabilitation in their own ancestral land.
Drug Abuse
Drug Abuse
A drug is a substance that some people smoke or inject into their blood because of their stimulating or pleasurable effects. Doctors use drugs to care for particular diseases. Then the drugs are not harmful, but when they are used for intoxication they are very dangerous. Some people form a habit of taking drugs. This habit is called drug addiction. Those who take drugs habitually are called drug addicts. Taking drugs as intoxicants is called drug abuse. Opium, cocaine, brown sugar, heroin, etc. are drugs.
Drug abuse is a serious problem. It is both an individual and a social problem. It is usually found in teenagers. Many schools students are habituated to a drug. Some sportsmen also take drugs. Drug trafficking has become a prosperous international trade. The drug is mostly taken for pleasure. Sportsmen use drugs to improve their performances. But when the street is out, they are prohibited from participating in the sports or their medals are withdrawn. Some teenagers take drugs because they see adults taking them. They think that drugs are a good thing. Some teenagers take drugs due to peer pressure and curiosity. Some people become hopeless about their failure and start taking drugs. Some people are confronted with life due to failure and so they begin using drugs. Sandhu also spreads this habit they smoke ganja, which people imitate. But traffickers are the greatest culprit. In order to make money, they trap young people.
Effects of Drugs:
Drug abuse is a very bad habit. Its effects are very harmful. A drug addict becomes mentally dull. He becomes weaker and weaker. The drug causes irritation, fatigue, and infertility. Fatal diseases like AIDS and Hepatitis B are caused by it. Cancer is also one of the effects caused by drugs. Drug abuse creates social problems. When a drug addict has not much money to buy drugs, he borrows it from others, which his parents have to repay. Some drug addict steals money or things like a watch, camera, mobile phone, gold chain, and gold ring, and so on in their own home. They steal things from other people's houses as well. Sometimes they rob people of their money and sometimes kill strangers for money. They may become murderers. When they are discovered they are arrested and put in prison. In this, they bring disgrace to their families. Some of the effects of drugs are given below:
1. Depression
2. Brain damage
3. Addiction, fights, accidents
4. Cancer of throat and stomach
5. Hepatitis, cirrhosis of the liver
6. Vitamin deficiency
7. Damage to nerves
8. Stomach ulcers
Solution
Drug abuse needs prompt and solution. For long term solutions, several measures should be adopted. Some suggestions are given below:
1. Public awareness programs should be conducted from time to time so that they will be convinced of the bad effects of a drug.
2. Drug addicts should be hospitalized for treatment.
3. The rehabilitation center should be established for regular counseling to the victims.
4. Drug sellers should be severally punished.
5. There should be adequate opportunities for young people to engage in creative and recreational activities.
6. Strict laws should be made and they should be implemented strictly.
7. There should be clubs and organizations to play active roles to abolish this problem.
Human Trafficking as a Social Evil
Human Community behaves as its tradition, beliefs, modern technology, superstitions, etc. Social problems are these types of problems that are happening in society. This hampers society by putting a negative impact on the development process. This raises a question on the human civilization itself.
The social problems that are still persistent in Nepal are Daijo, Ghumto, Chhaupadi, Deuki, and Jhuma Parathas. Women and Children Trafficking and Human Organs Trafficking, Untouchability, Misdemeanor, Discrimination based on gender, disability, caste, etc. and corruption are also other social problems. Old traditions, superstitions, child marriage, women harassment, etc. also remain as social evils in Nepal.
Human Trafficking
Human trafficking is any buying and selling of humans with the motive of labor work, prostitution, or any illegal organ trafficking. This has been defining as per the Human trafficking and transportation control law of 2064. Trafficking is done by giving false pretenses of employment or tourism. The most affected group is people from low-income backgrounds and simpleminded people. Specially trafficking is done for cheap labor, forced prostitution, forced labor, child labor, etc. Most women who have been subjected to discrimination, social pressure, abuse, etc. and children as well as people looking for foreign employment, people affected by child marriage, polygamy, rape, abuse, etc. are the main people who are subject for human trafficking.
In the past, trafficking was done for forced prostitution and labor. These days, children are also affected. With zero to none pay, women and children are used for the home workers, sold to a circus, forced into prostitution, begging, etc.
Women Trafficking
Sexual harassment, labor exploitation, etc. are the main reasons for women trafficking. Traffickers give tempting offers to women like foreign employment, delicious meals, new clothes, etc. to get them to come along. Due to the lack of consciousness, lack of parental care, family violence, and extreme poverty, women are targeted for trafficking. In the past, Nepalese women were only trafficked to India, but these days traffickers have extended their nets into Chine, Korea, Gulf countries, and South-Asian countries too.
Nepal Police, Women and Child Welfare Ministry, National Commission for Women, District Development Committee and Intelligence Bureau, etc. government bodies are working on the prevention of these trafficking. Apart from these, Maiti Nepal, Didi Bahini, etc. organizations are also working actively on that front with efforts to reduce the trafficking that occurs. A person needs to be conscious and well aware to prevent themselves from this social evil. Along with society, the education sector and the media also need to have a positive role to stop this from ever happening.
Women trafficking is illegal. To prevent sexual harassment and abuse, it is necessary to engage in legal proceedings. With various government and non-government organizations, we can control this evil. The increase in the level of consciousness towards the general public needs to increase. The authorities need to control this problem and punish the involved severely.
Children Trafficking
The sale and purchase of any child with or without their parental consent is a criminal offense. Taking children away from their family, putting them in danger, making them work in houses, hotels, taking out their organs, making them beg, etc. are illegal and should be discouraged. The society and parents and other responsible people need to keep alert and be aware of the trafficking
This can be minimized by educating them, creating awareness among parents, getting security in industry and hotels, activism by governmental and non-governmental sectors, rescue, and rehabilitation of children.
Human Organ Trafficking
In this day and age, some of the parts of the human body that does not work can be replaced. For such patients, the donor family member or other person helps to make human organ replacement possible. But since most of the family members or other donor people are prepared to take the risk, trafficking takes place there. The buying and selling is a major illegal part of the trade, and it is estimated that about 42 percent of human organs replaced are illegally obtained.
Environmental pollution and modern eating habits have been credited to the increasing rate of kidney failure in people. Thus Nepal and India have seen an increase in kidney transplants. Along with this, Liver, Eye Cornea, Lungs, Hearts, etc. transplants have been increasing rapidly. Illiteracy, poverty, etc. have played a helping role in the illegal transplants as well. To prevent this, we have to increase awareness amongst the poor, increase health education, and teach how traffickers can steal organs so it can be prevented in the future. Also patient monitoring, risky behavior monitoring, etc. can be done to stop traffickers.
Domestic Violence and Untouchability

Even in the twenty-first century, we have not wholly got rid of superstition and ignorance. We are blindly following some bad customs in the name of what our ancestors did. This is a slur on our society. They are of no use today instead, they are obstacles on the way of development and peace and order. They are social evils and need immediate elimination. Here are some of the examples of social evils prevent in our society.
Domestic Violence
Domestic Violence is the violence that happens in family members because of their behaviors, speaking tones, duties, rights, reach, etc. of one member to the other. This can result in negative behavior, beatings, pressure, etc. These days domestic violence is rising because of disputes in a matter of dowry, property transactions, illegal relations, poverty, and illiteracy, etc.
Control measures for Domestic Violence
1. Teaching moral values and social norms
2. Practicing equality
3. Establishing fair property ownership
4. Respect each family member's thoughts and opinions
5. Decision-making be done by collective decisions
6. By being civilized and disciplined
7. Inform the related authorities in case of any domestic violence
8. Unite against any form of violence
Effects of Domestic violence:
The person is tense, mentally distracted, scared and frustrated
No excitement for work or any other activity
More likely to be involved in substance abuse, drug addiction, suicidal tendencies, etc.
Feuds in family and bad relations
Social discourse, and loss of social values, dignity, and respect
Negative impact on children and elderly

Untouchability
There is a caste system in our society. This system has divided the castes into two classes- high caste and low caste. Again among some castes in the low class have been declared untouchables. The untouchables are prohibited from touching the touchable, their food, drink, entering, their houses, temples and drawing water from the wells, etc. They are hated and exploited. The Muluki Ain of 2020 BS, the Constitution of the Interim Constitution of Nepal 2047 BS, and the Interim Constitution of the Kingdom of Nepal 2063 BS have declared all kinds of discrimination unlawful. So untouchability is illegal and punishable, put it in practice in society. This practice is a social evil. It deprives the so-called untouchables of their social and legal rights. It is an innovation of human rights. It may cause a revolt and break social integrity. Educated persons are against this narrow-mindedness and defective outlook. The young generation must bridge the gap between the high castes and low castes. We are all honorable members of society.
Effects of Untouchability
Guilty conscious and condemnations in individuals
Discrimination in opportunity
Low social recognition
Social discrimination
Social conflict
Weak social support and goodwill
Solutions for Untouchability
Increasing awareness
Promoting education
Strict legal provisions
Running programs to promote cooperation and harmony
Maintaining social inclusiveness
Equality Laws
Recognizing Social Problems and Skill to Solve Social Problem

Let's examine some social problem scenarios which are frequently seen in the Nepalese Society.
There are two close friends. One learned smoking cigarettes from his friends, and pressures the other to smoke time and again. But the latter does not like being pressured.
1. What could be the problems of the above scenario?
2. Prepare some outcomes for this kind of problem.
3. List the advantages and disadvantages of each outcome.
4. Which outcome is the best in the above case? And why?
5. How should the outcome be applied?
Here are the answers to the above problems.
1. Related social problem: Smoking
2. Outcomes for the above problem: Rejecting the proposal, Accepting proposal, Ignoring proposal
3. a) Advantages of rejecting: safe from addiction, no disrespect from society, good relations in-home, money-saving, good health.
Disadvantages of rejecting: friend gets angry, end of the relation.
b) Advantages of accepting: happy friend, good relation.
Disadvantages of accepting: bad health, the danger of addiction, loss of respect in society, bad relations in-home, more spending, bad friends.
c) Advantages of ignoring: good at the time, have to come up with a solution later.
Disadvantages of ignoring: friend could ask again, could get irritated.
4. Rejecting the proposal is the best outcome because it has the most advantages, and the latter friend is happy because of it.
5. Teaching the negative aspects of smoking, advising not to take up this habit, assuring the friend that you will never take up smoking, and rejecting the idea is the best outcome for the scenario.