Why BCSIT?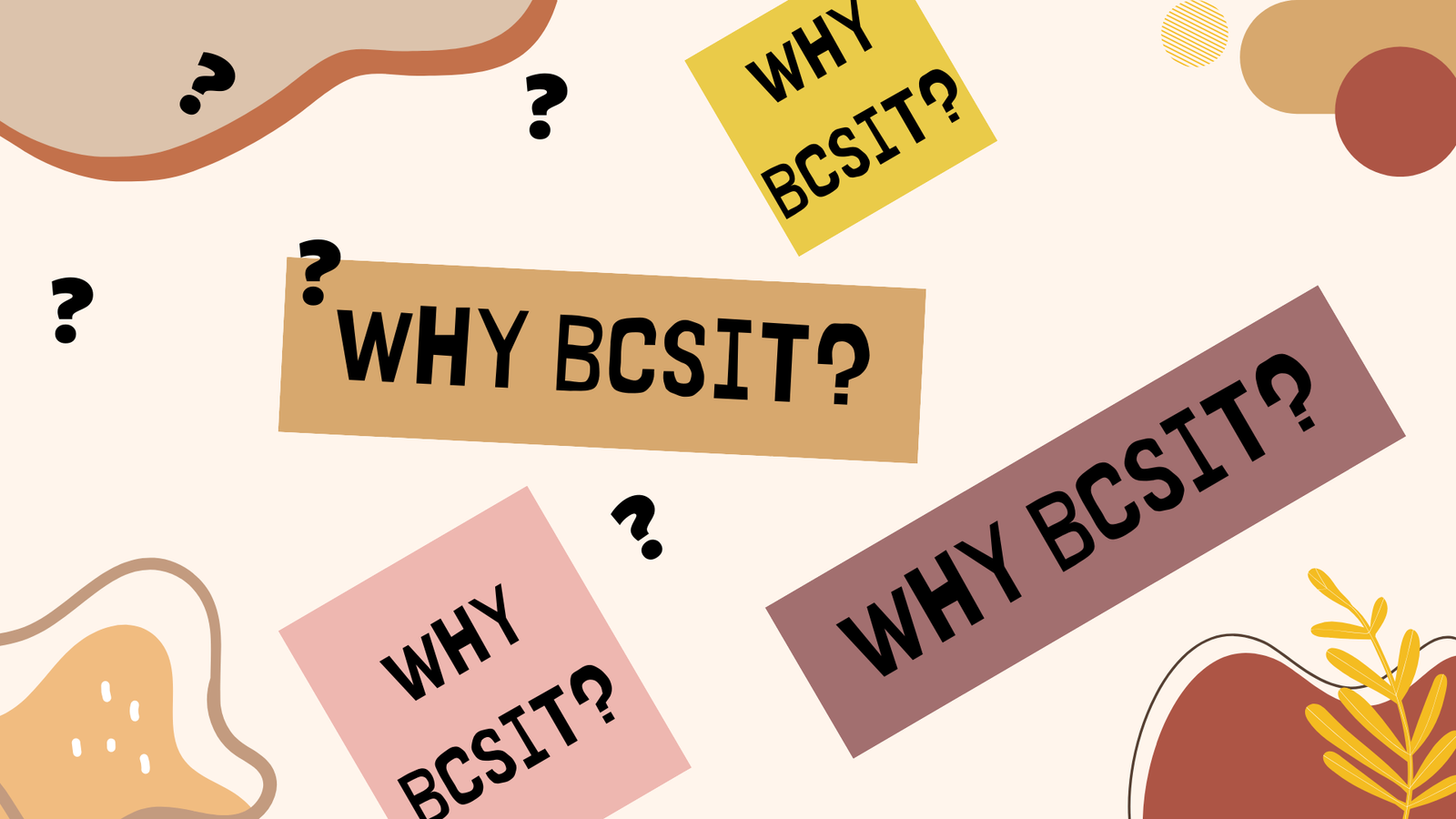 Bachelor of Computer System Information Technology(BCSIT)
What is BCSIT?
The rapidly expanding field ofIT and computer science has proved one of the reasons underlying the 21st century's rapid technological growth. As technology keeps invading every part of our daily existence, the requirement for experts in this field has risen dramatically. In this exciting industry,the Bachelor of Computer Science and Information Technology degree program is now recognized as a fundamental and highly desirable certificate. We can investigate the worth and applicability of the BCSIT program and its influence on the career scene in this article.
Why is BCSIT important?
The BCSIT qualification is a comprehensive program that combines the disciplines of computer science and information technology. It provides learners a solid grounding in technology fundamentals, creating applications, handling of data, and computing systems. In our ever-more digital world, where organizations, governments, and ordinary people rely on technology for creativity, efficacy, and interactions, this board information base is critical.
WHY BCSIT?
The Bachelor of Computer Science and Information Technology degree provides multiple perks to people who are pursuing a profession in the constantly changing sector of technologies. In the beginning, BCSIT professionals have an array of skills that is in substantial demand throughout businesses. Their extensive understanding of computer science foundations regardless of computer programming, handling of data, technological systems distinguishes them for being solution-seekers and visionaries. This adaptability enables BCSIT experts to readily adjust to quickly altering technological panoramas, resulting in them being a vital asset to firms seeking to keep themselves relevant in the age of internet.
On top of that, BCSIT affords access to an assortment of professional prospects. To mention a few, Professionals might seek employment as creators of software, analysts of information, managers of information technology, malware experts and system administrators. In light of the broad range of professional pathways available, BCSIT alumni have the freedom to pursue positions that match their talents, hobbies, passion and ambitions. Moreover, the great demand for IT specialists assures an employment environment with excellent wage opportunities. As technological advances keep on influencing our world, the benefits of a BCSIT degree are set to rise, presenting an excellent alternative for individuals wanting a fulfilling as well as foreseeable job in technology.
Where shall you seek for BCSIT?
Multiple institutions and universities in Nepal have Bachelor of Computer Science and Technology programs. The afforementioned courses are intended to give individuals a solid grounding in computer science and information technology. It deserves to be noted, however, that the accessibility of BCSIT curricula and their precise syllabus may differ from one university to the next.va
Mentioned below are few colleges and universities in Nepal that offers BCSIT programs:
1. Tribhuvan University (TU) : Nepal's largest and oldest university which also offers BCSIT program through its affiliated colleges.
2. Pokhara University (PU)
3. Purbanchal University
4. Kathmandu University (KU)
5. Kathford International College of Engineering and Management
6. Nepal College of Information Technology
and many more.
Conlcusion
Subsequently the probability that you will be unsatisfied if you enrol to a BCSIT program is influenced by the circumstances surrounding your application and the extent to which well the educational experience corresponds via your objectives and hobbies. Making a knowledgeable choice requires thoroughly researching what's available, seeking advice from experts or instructors, and evaluating your targets for the future. Apprenticeship and cooperative opportunities might further assist you to figure out if this is the appropriate pathway for you prior to fully committing. They can also provide you with useful information about the industry.
Comments